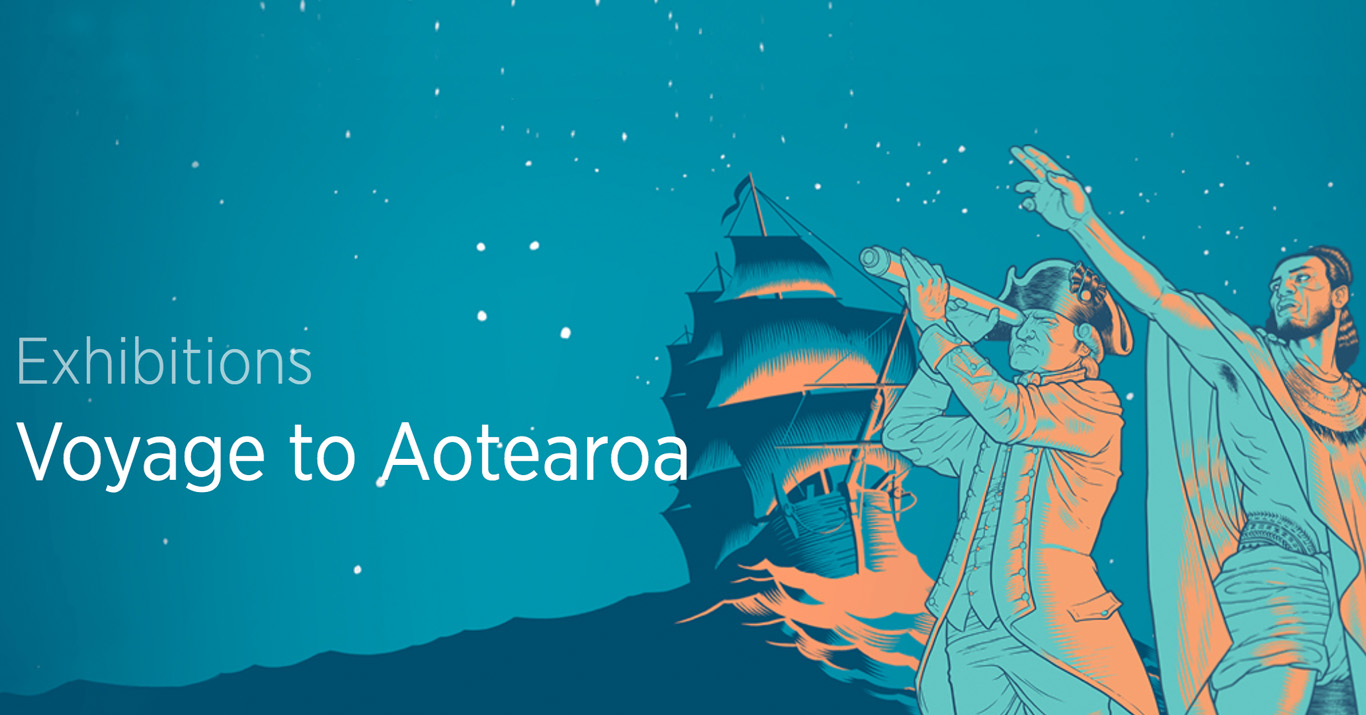 Voyage to Aotearoa : Tupaia and the Endeavour

Fri 13 Sep 2019 to Sun 15 Mar 2020

Auckland War Memorial Museum
---
Enter the world of Tupaia, Tahitian high priest, navigator, and artist.

Go back in time to 1769 and journey with him on Captain Cook's Endeavour from Tahiti to Aotearoa.

Learn about the critical role Tupaia played in our history as he acted as translator and mediator for both Europeans and tangata whenua on this voyage.

Jump on board this Pacific adventure where you can sail a va`a around the Society Islands, experience life as a sailor, and the charting of the coastline of Aotearoa.

Told through three different settings, Tahiti, onboard the Endeavour and Aotearoa, this exhibition has hands-on, tactile experiences for tamariki, aged 8-12 years, combined with bold visuals and storytelling.

In Tahiti, visitors will be introduced to Tupaia the `arioi (high priest), experience what everyday life was like in 1768 and learn about the Endeavour's time there with Tupaia.

Interactives bring Tupaia's paintings to life with movement and song; allow visitors to navigate their va`a in the Society Islands; and watch the Endeavour's route unfold around Aotearoa.

Moving through the exhibition, visitors can experience the mess hall of the Endeavour, see how sailors ate and slept on the ship and even jump in a hammock and try on clothes of the time. A series of dioramas give a glimpse into life on the ship, revealing the Endeavour as a research vessel, with original plant specimens collected in Aotearoa in 1769-70 on display.

Finally, arriving in Aotearoa, we engage with the first onshore meetings between Maori and British, Tupaia's relationships with M?ori, and his role as cultural broker.
CONTACT
The Auckland Domain Parnell, Auckland

13 September 2019 - 15th March 2020
CONTACT
The Auckland Domain Parnell, Auckland

13 September 2019 - 15th March 2020