YOUR FREE POCKET GUIDE.
THE HELLO AUCKLAND APP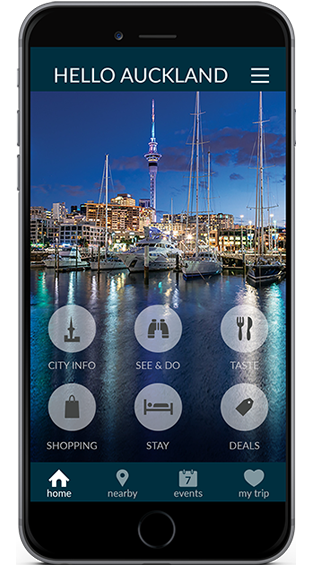 Auckland At Your Fingertips!
Instant access to what to See & Do.
Get info on Great Tastes, Where to Stay,
Superb Shopping & exciting Discount Deals!
Easily get Map Directions to places you want to visit.
Find out what's on with the Latest Events.
Create your personal itinerary with My Trip.
Yours Free!
Designed for iPhone and Android.
THE HOTTEST DISCOUNTS
DEALS