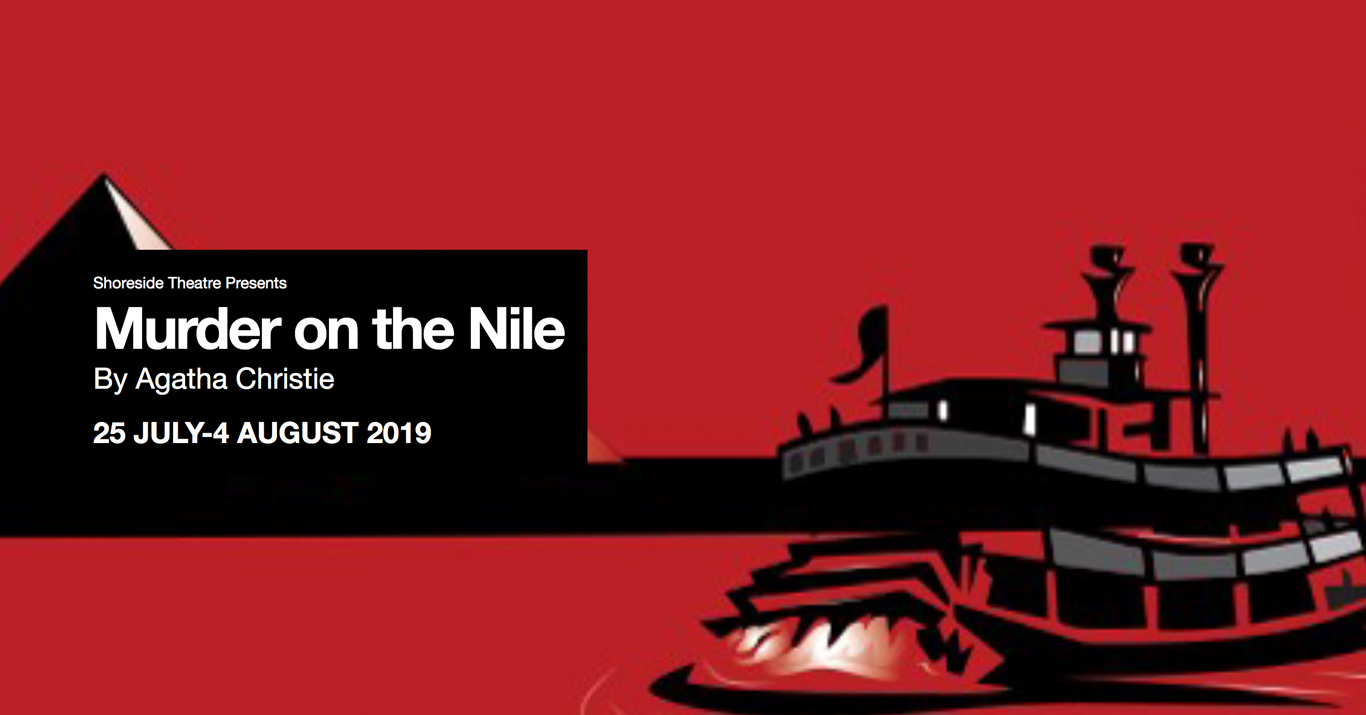 The PumpHouse: Murder on the Nile

Thu 25 Jul 2019 to Sun 04 Aug 2019

The PumpHouse
---
This coming July /August, Shoreside Theatre presents another masterpiece of Agatha Christie – the best-selling novelist of all time. A mid-winter mystery on stage at The PumpHouse Theatre, Takapuna.

"Murder on the Nile" follows sold out seasons of her plays over the last six years which have been so popular. Suspense, uncertainty, memorable characters and red-herrings abound! This year's play again has them all.

A honeymoon cruise down the Nile sounds like the perfect way to get away from it all. But, the tranquil warm darkness of an Egyptian evening can change fast when the air is thick with hot passion and cold malice. Temperatures rise when a passenger is shot and Hercule Poirot must abandon the mysteries of ancient Egypt and focus on deadlier matters.

Under scrutiny is a multitude of memorable passengers, all with a reason to kill. The tension and claustrophobia builds and just when you think you've guessed the murderer, Christie adds another twist.
CONTACT
Killarney Park (off Manurere Avenue), Takapuna
CONTACT
Killarney Park (off Manurere Avenue), Takapuna